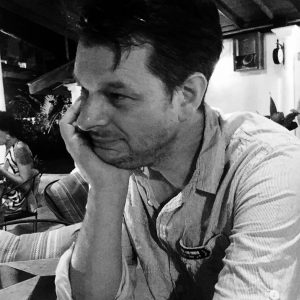 Matthew Hood
I am an Animator, Illustrator and Director. I graduated from the National Film & Television School in 2001, where I made the award winning short films 'Hourglass' and 'Metalstasis'. 'Metalstasis' won the Public Choice Award at the British Animation Awards in 2002. Since then I have been working mostly on Children's series including 'Rita and Crocodile', 'Footypups', 'Boj', 'Olobob', 'Driftwood Bay', 'Sarah and Duck', 'Numtums', 'Bookaboo', 'Little Kingdom', 'Tinga Tinga Tales', 'Little Princess', 'Charlie and Lola' and 'Yoko, Jakamoko, Toto'. I worked as Animation Supervisor on Aardman's Tate Movie Project, animated on the Emmy Award winning 'A Snowy Day' and Directed the award winning pre-school series 'Toot the Tiny Tugboat', 52 x 11 mins at Lupus Films. Between industry work I have tried to continue making short films and illustrating for my own enjoyment.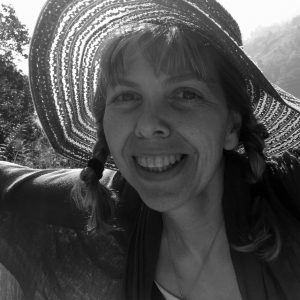 Lynne G Hood
I am a graduate of Central St Martins, for the past twenty years I have working in the animation industry in various roles. From director to designer for children's series (BBC, ITV, Nickelodeon and Channel 4), interactive games (BBC and Macmillan), music videos and adverts. I began my career in stopmotion animation and enjoy the tactile world of puppet making; this creative influence can be seen in my later digital work. For several years I lectured at several London based Univerities and co-designed an animation course at City Lit. I regularly participate on the jury for the Student Royal Television Awards and the British Animation Awards, I have also contributed towards books such as the "Art of Stopmotion" by Ken Priebe and "Stopmotion" by Barry Purves.
In recent years I have been concentrating on writing and illustrating children's books and have shown my work at exhibitions in London and New York.